Dubrovnik Airport (DBV)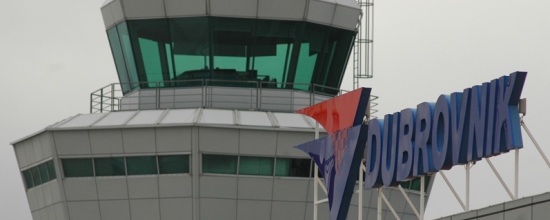 Dubrovnik Airport
Dubrovnik Airport (or Zračna luka Dubrovnik), also referred to as Čilipi Airport, is the international airport of Dubrovnik, Croatia. The airport is located at approximately 15.5 kilometers from Dubrovnik city center, near Čilipi. This popular airport is located in the south of Croatia close to two other Balkan countries: Bosnia and Herzegovina and Montenegro. Dubrovnik is also called the 'Pearl of the Adriatic', because the old walled city is so stunningly beautiful.
In the summer it can get very busy in Dubrovnik, mainly in July and August and especially during the day. Dubrovnik is frequently visited by cruise ship passengers and Game of Thrones fans. Dubrovnik was an important filming location for the series Game of Thrones (King's Landing). The city is known for its public beaches, the Arboretum Trsteno, the oldest in the world, the Sponza and Rector's palaces and the Franciscan Church and Monastery. June 2019 was a special month for Dubrovnik Airport, with the first-ever direct flights by Ryanair (Dublin) and American Airlines (Philadelphia).
Airport Terminals and Airlines
Dubrovnik Airport consists of one single modern terminal and three terminal areas, A, B and C. The spacious new Terminal C was opened in February 2017 and became fully functional in April 2017 as it replaced Terminal A for all passenger departures including check-in and security check. The new terminal features check-in facilities, eight security lanes, departure lounge with commercial and catering facilities, a premium lounge and restaurants. Furthermore, it boasts sixteen gates, two of which will be used for domestic flights and the remaining fourteen for international services. With an area of 24,181 square meters, the airport's annual capacity has increased to 3.5 million passengers.
Dubrovnik airport is served by the following airlines: Aegean Air, Air India, Asiana Air, ASL, Austrian Air, American Airlines, Croatia Air, Iberia, LOT, Lufthansa, Qatar Airways, Ryanair, SAS, Singapore, TAP Portugal, Trade Air, Turkish Airlines, United and Vueling.
Airport Services and Facilities
In terms of other travel essentials, the airport has the bare necessities available. If you need cash, there are ATM machines across from the car rental booths. OTP Bank offers full-service banking in the airport. There's also a VIP lounge and seating areas for domestic and international flights, along with a business lounge and smoking area. Passengers have access to three cafes, located both at domestic and international departures area, a snack bar, and a restaurant, along with two duty-free stores and three shops. Newspaper and cigarette stand is also available in the domestic part.If you are traveling with your young ones, there is a playground located outside, between the car park and bus parking zones.
Wi-Fi is available at Dubrovnik Airport. There are also internet corners in the Check-in and Departure areas, however there may be a fee. The airport closes nightly from 12:00 AM until 4:00 AM, so staying the night here is not possible. For uninterrupted sleep, there are hotels nearby.The advantage of this small airport is it is straightforward and easy to maneuver your way through. In case you need any additional travel information, there is an information desk at the airport.
Ground Transportation
Dubrovnik Airport is well connected to the city center by bus. The bus ride to Dubrovnik takes approximately 30 minutes. Platanus Travel Agency provides a shuttle bus that runs between the airport and the city's bus station. The shuttle is available after each flight arrival.If you are going to the islands, you can take the bus service from the airport which drops you off at the old town gate. Coincidentally, all of the local bus services also leave from this area. Take bus 1A or 1B. Either of these two routes will take you to your choice of the ferry or bus terminal.
In addition to this public transportation option (or perhaps paying for a taxi service which is definitely more expensive), you can also book a reliable door-to-door private transportation with UpTransfers, carried out with a modern fleet of fully licensed and insured vehicles, and be welcomed at the airport by an English-speaking driver - an excellent choice for traveling with style.
Book your reliable, low-cost, door-to-door Dubrovnik Airport transfer to hotels, holiday villas, holiday apartments or private addresses. The transfers are carried out with a modern fleet of fully licensed and insured taxis, minivans, minibuses and coaches. Your driver will take you from the train station right to your accommodation address and back to the train station in comfort and safety, at the lowest price.
PLEASE NOTE:
- upon arrival at Dubrovnik Airport please look for your driver, who will hold a personal waiting sign with your name on it
- if you did not pay in advance for your taxi transfer, please pay to the driver with the local currency
Available destinations from Dubrovnik Airport (DBV)