Faro Airport (FAO)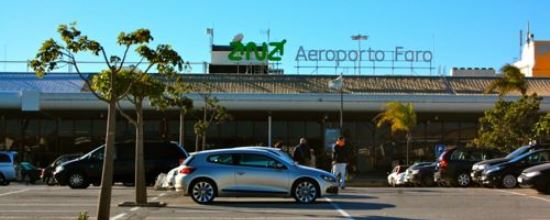 Faro Airport
Faro International Airport (or Aeroporto Internacional de Faro), also known as Algarve Airport, is located at 4 kilometers to the west of Faro in Portugal, operating since July 1965. Way over 8 million passengers used the airport in 2017. The airport became a hub for the first time in March 2010, when Ryanair decided to base seven of its aircraft there. It is very busy from March to October, to the extent that it becomes a slot coordinated airport.
The Airport serves the region of Algarve of southern Portugal, and also the Spanish province of Huelva. Algarve is the perfect destination for your holidays, where you can enjoy the Mediterranean climate in the beaches along the rocky coastline landscape, taste the unique local cuisine and experience the amazing nightlife.
Airport Terminals and Airlines
Since its opening, Faro airport has had two major developments: the new passenger terminal building in 1989, and its enlargement in 2001. Faced with growing traffic demand and passenger safety and satisfaction needs, the development plan for 2009–2013 saw Faro airport undergo extensive improvements to runway and infrastructure, as well as a widespread renovation of the airport terminal and commercial areas.
A huge number of airlines offer seasonal and regular flights to multiple destinations, including Aigle Azur, Air Nostrum, Air Transat, Arke Fly, Azores Airlines, BA CityFlyer, British Airways, Brussels Airlines, Corendon, EasyJet, Edelweiss Air, Enter Air, Eurowings, Finnair, FlyBe, Germania, Germanwings, Icelandair, Jet Time, Jet2, Jetairfly, Laudamotion, Lufthansa, Luxair, Norwegian Air, Ryanair, SAS, TAP Portugal, Thomas Cook Airlines, Thomson Airways, Transaero, Transavia, Travel Service, TUI, Volotea, Vueling, XL and Wizz Air.
Airport Services and Facilities
Faro Airport has a diverse selection of shops catering for basic necessities, luxury clothing and accessories, and last-minute gifts and souvenirs. A small array of shopping facilities can be found in the public Arrivals Lounge while most retail outlets – including Duty Free Shopping, fashion, toys, Portuguese delicacies and leather goods – are located in the airside Departure Lounge.
Faro Airport has a good variety of bars, restaurants and coffee shops to cater for a wide range of tastes and food preferences. Most establishments are open from early in the morning to late at night. While the majority of bars, cafés and eateries are located in the Passenger Departure Lounge beyond security controls, a smaller selection can be found in the general public area.
For the convenience of all passengers, Faro Airport terminal is well-equipped with facilities and services to assist with a wide range of requirements. These include luggage seal and baggage storage areas, porter service, tourist information, lost property, ATM cash machines, banks, post office, currency exchange, VAT refund office, police and many more.Faro Airport provides a lounge area that can be hired for business meetings and conferences, with audiovisual equipment also available. There is free Wi-Fi access throughout the terminal building.
If you are travelling through Faro Airport with children, you will find several child-friendly family services.Faro Airport offers special assistance for disabled passengers and those with reduced mobility issues through the MyWay service, which has to be pre-booked via a travel agent or airline at least 48 hours before your flight departure.
The airport is open 24 hours and there are sufficient things to do in case you are on a long layover. However, if this does not appeal to you, you can always book a room at one of the hotels nearby or simply head out to explore Faro.If you want to have all the important Faro Airport information at your fingertips, you can download the Portuguese airport ANA App for free.
Ground Transportation
Airport bus routes 14 and 16 run each day between Faro Airport and Faro city center bus station. From the bus station there are connections to most other Portuguese cities and to many other Spanish destinations. The airport bus route is currently run by a company called "Proximo".
In addition to this public transportation option (or perhaps paying for a taxi service), you can also book a reliable door-to-door private transportation with UpTransfers, carried out with a modern fleet of fully licensed and insured vehicles, and be welcomed at the airport by an English-speaking driver - an excellent choice for traveling with style.
Book your reliable, low-cost, door-to-door Faro Airport transfer to hotels, holiday villas, holiday apartments or private addresses. The transfers are carried out with a modern fleet of fully licensed and insured taxis, minivans, minibuses and coaches. Your driver will take you from the train station right to your accommodation address and back to the train station in comfort and safety, at the lowest price.
PLEASE NOTE:
- upon arrival at Faro Airport please look for your driver, who will hold a personal waiting sign with your name on it
- if you did not pay in advance for your taxi transfer, please pay to the driver with the local currency
Available destinations from Faro Airport (FAO)