Olbia Airport (OLB)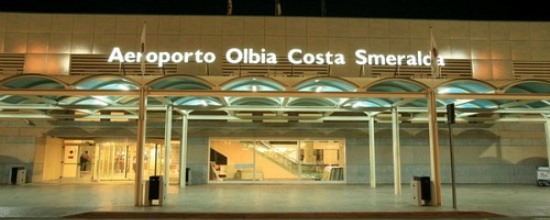 Olbia Airport
Olbia lies on the Costa Smeralda in the northeast of Sardinia, one of the most beautiful coastlines on the Mediterranean Sea. It is a popular holiday destination for the rich and famous, but you can also find backpack tourists. This airport is one of the three international airports on the Italian island of Sardinia, and it is a very convenient gateway to the north-eastern part of the island. It is just outside the town of Olbia, to the south. The airport is located in the northeast of the island, southeast of the city of Olbia. The roads SS125 and SS729 are in close proximity to the airport. The airport is named Aeroporto Olbia Costa Smeralda, and its IATA code is OLB. It is used by a number of airlines including a couple operating budget flights from the UK.

Airport Terminals and Airlines
Olbia Airport has only one small and clean passenger terminal. There are five gates where passenger can board their flights. As of January 2019, Olbia airport is served by a few airlines, offering flights to multiple destinations. Air Italy, EasyJet, S7 Airlines, Transavia and Vueling, all operate here. In addition, the airport is served by other airlines on a seasonal-only basis.

Airport Services and Facilities
Olbia Airport also has a Nursery and Baby Club for little travelers, a Lost and Found station, a VIP lounge, information stand, a baggage reclaim hall, toilet facilities for people with reduced mobility, a police station and a first aid point. The airport is barrier free designed with the comfort and ease of access for all passengers in mind. Passengers can enjoy a meal at the restaurant inside the terminal or, if preferred, enjoy refreshments at the Karakiosk Restaurant which is open to a pleasant courtyard style garden. At the Wine Bar Karawine passengers with a little time to spare prior to their onward flight can sample a selection of Sardinian wines.
Last minute gift shopping or retail therapy is offered by the shops and Corte Smeralda boutiques at Olbia Airport. There are shops catering for little travelers who are eager for new toys, there are country stores offering some of the finest quality products Sardinia has to offer.
There's even a luggage storage place in front of the main building by the parking lot, where passengers can leave their luggage for a period of time. The service is guaranteed from 7.00 am to 10.00 pm and is open to passengers with a boarding pass or plane ticket and a passport or ID card to verify their identity. For a standard item of luggage the fee is EUR 5.00 per day and there are even bike boxes, where passengers travelling with their bicycles can store their bike for EUR 7.00 per day.
For cash withdrawals the ATMs for the Banco Di Sardegna and Banca Intesa Sanpaolo are available at the departure area, as well as the arrivals. At the arrivals area, not far from the passengers exit, Forexchange manages the Currency Exchange service. Over 60 currencies from around the world are available for the travelers. Olbia Airport offers free Wi-Fi and some charging points, available for mobile phones, smartphones and tablets, and including cables, sockets and USB plugs, with free access. For any eventuality, inside Olbia Airport is available a First Aid room, located in the commercial area.

Ground Transportation
There is no train connection with Olbia Airport, but buses 2 and 10 go to the train station at the Via Gabriele D'Annunzio in the center of Olbia. There are rail connections with Golfo Aranci, Ozieri, Sassari, Macomer, Oristano and Cagliari. Bus lines 2 and 10 go to Olbia, and on average a bus leaves every 15 minutes, except on Sundays and holidays, there is also a bus connection to Cagliari and Santa Teresa di Gallura.
In addition to this public transportation option (or perhaps paying for a taxi service), you can also book a reliable door-to-door private transportation with UpTransfers, carried out with a modern fleet of fully licensed and insured vehicles, and be welcomed at the airport by an English-speaking driver - an excellent choice for traveling with style. Book your reliable, low-cost, door-to-door Agra Airport transfer to hotels, holiday villas, holiday apartments or private addresses. The airport transfers are carried out with a modern fleet of fully licensed and insured taxis, minivans, minibuses and coaches. Your driver will take you from the airport right to your accommodation address and back to the airport in comfort and safety, at the lowest price.
PLEASE NOTE:
- upon arrival at Agra Airport please look for your driver, who will hold a personal waiting sign with your name on it
- if you did not pay in advance for your airport taxi transfer, please pay to the driver with the local currency, alternatively in Euro, USD or GBP
See thousands of passenger reviews.
Available destinations from Olbia Airport (OLB)