Transfer from Brussels Airport to Bruges
transfers2airports.com provides airport transfers to Bruges from Brussels Airport (BRU), Charleroi Airport (CRL), Eindhoven Airport (EIN), Amsterdam Schiphol airport (AMS)
Bruges (in Flemish: Brugge, in German: Brügge, in Spanish: Brujas) is the capital of West Flanders, Belgium.
The historic city center of Bruges is the World Heritage Site of UNESCO.
Because of its several canals, just like other northern cities, Bruges is also referred to as "The Venice of the North".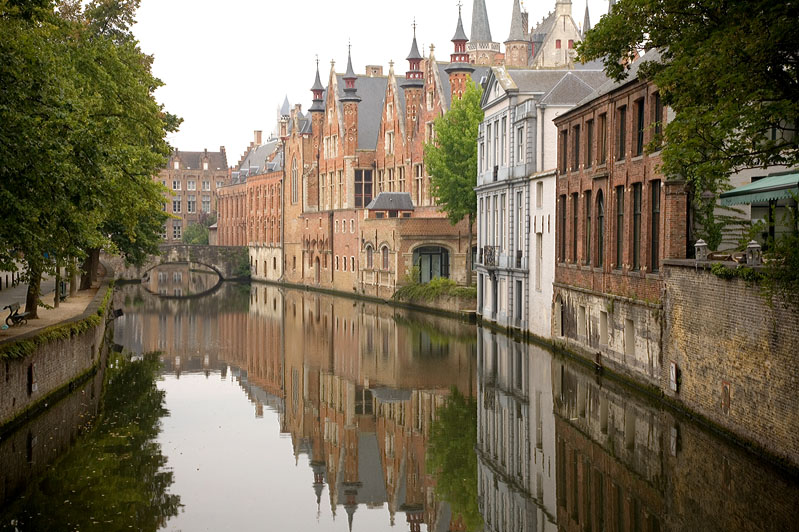 Bruges's seaside area is called Zeebrugge, which means "Bruges on the Sea". The port of Bruges has an important role in the economy of Belgium. It is the second biggest port in Belgium (the first is Antwerpen). In the middle ages Bruges was the most relevant port and commercial center in the world.

Luckily almost all the medieval architecture of Bruges remained intact during WWII.

UNESCO lists the historic city center of Bruges among the sites of the World Heritage since 2000.

Bruges is famous of its medieval buildings. The Church of Our Lady has one of the highest brick tower in the world (122,3 m). Michelangelo's masterpiece, the Madonna with Child is also found in Bruges.

Bruges is also famous of its festivals. transfers2airports.com provides airport transfers to these events from Eindhoven Airport (EIN), Amsterdam Schiphol airport (AMS), Brussels Airport (BRU), Charleroi Airport (CRL) and also from several train stations. Taxi and minibus transfers are available for individuals and families, coaches can also be rented with driver for groups.
Most visited music festivals in Bruges:
Ars Musica
Blues in Bruges
Brugge Tripel Dagen
BurgRock
Brugges Festival (world music)
Cactusfestival
Comma Rocks Festival
Fuse on the Beach (dance festival in Zeebrugge)
Hafabrugge (orchestra festival)
Jazz Brugge (jazz festival)
Festival van Vlaanderen
Red Rock Rally
September Jazz (jazz festival)
Sint-Gillis Blues
Thoprock

Cultural or food festivals:
Aristidefeesten
BAB-bierfestival (beer festival)
Brugse Kantdagen ("Bruges' Lace Days")
Chapter 2 (juggling convention)
Choco-Laté (chocolate festival)
Cinema Novo (film festival)
Cirque Plus (circus festival)
European Youth Film Festival of Flanders
Ice Magic (snow and ice sculpture festival)
Jonge Snaken Festival
Midwinterfeest
NAFT (theatre festival)
Poirot in Bruges – Knack thrillerfestival
Razor Reel Fantastic Film Festival
Reiefeest (festival on the canals)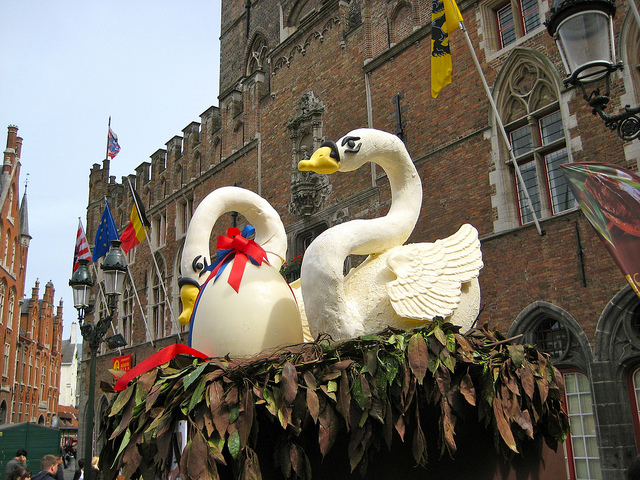 Musical cultural festivals:
Come On! Coupurefeesten December Dance (dance festival) Feest In 't Park FEST!
Klinkers
Polé Polé Beach (in Zeebrugge)
Sint-Michielse Feeste
Summer End Festival
Vama Veche festival
Museums
Municipal museums
Artistic works from the 15th to 21st century:
Groeningemuseum
Arents House (contains a Sir Frank Brangwyn collection and a museum for ever-changing exhibitions of expressive art)
The Bruggemuseum ("Bruges Museum") (general name for 11 different historical museums in the city):
Gruuthusemuseum
Welcome Church of Our Lady
Archaeological Museum
Gentpoort
Belfry
City Hall
Manor of the Brugse Vrije
Museum of Folklore
Guido Gezelle Museum
Koelewei (Cool Meadow) Mill
Sint-Janshuis (St. John's House) Mill
Hospitalmuseums:
Old St. John's Hospital (Hans Memling museum)
Our Lady of the Potteries


Non-municipal museums
Beguine's House
Brewery museum
Hof Bladelin
Basilica of the Holy Blood
Choco-Story (chocolate museum)
Lumina Domestica (lamp museum)
Museum-Gallery Xpo: Salvador Dalí
Diamond Museum
English Convent
Frietmuseum (museum dedicated to Belgian Fries)
Historium
Jerusalem Church
Lace centre
St. George's Archers Guild
Saint Salvator's Cathedral
St. Sebastian's Archers' Guild
St. Trudo Abbey
Public Observatory Beisbroek
Ter Doest Abbey (in Lissewege)
transfers2airports.com offers low cost airport taxi and minibus tansfers from Brussels Airport to Bruge